Logging in to URU. Please wait...
Posted: Mon Dec 09, 2019 6:26 pm
Hello.
I can't connect to DestinyURU shard; it's stuck at "Please wait"...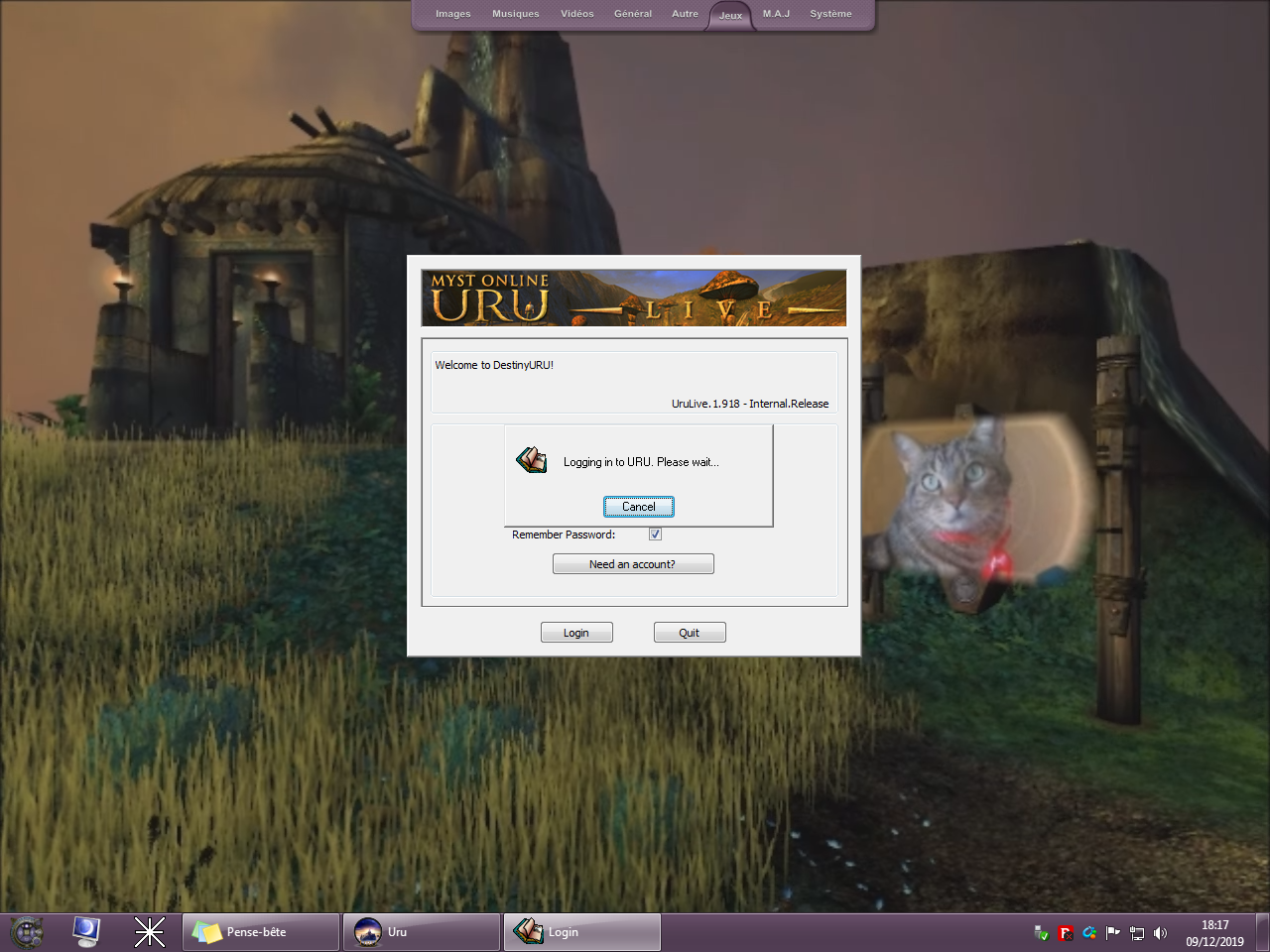 I downloaded
Client.zip
, copied and pasted the "Uru Live" 's "avi", "dat" and "sfx" folders in the "DestinyURU" 's folder, created a shortcut to "plClient.exe" on the Desktop, added " -LocalData" to the end of the "target" field (C:\DestinyURU\plClient.exe -LocalData) and launched the shortcut...